SYNOPSIS EDITING SERVICE
Academic Synopsis Editing Service in India:
Since HIGS was the best PhD research assistance firm in India, we offer excellent editing services. Our aim is to provide high-quality service at a reasonable price to meet clients satisfaction. We provide our service at any stage of PhD research. The synopsis is one of the important parts of research paper writing. To get a perfect synopsis which is suitable for submission, the editing process should be done. The goal of synopsis editing is to reframe the words, build sentences and repair grammatical and spelling errors.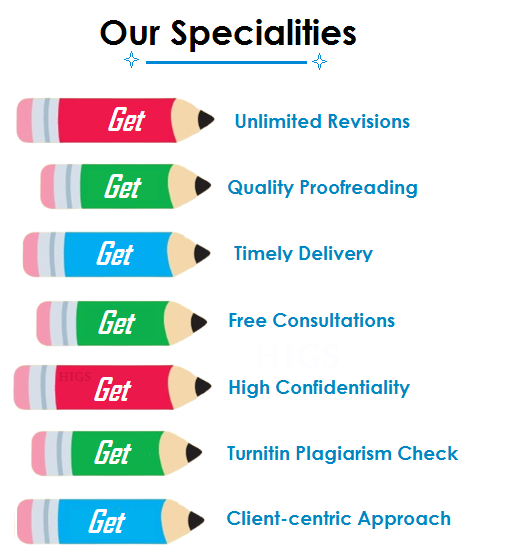 HIGS editors edit your synopsis or summary with world-standard techniques and concepts. Our editing will take your synopsis to next level by making significant changes to your work and will shape it thus making it more appealing to the readers. Sometimes, research scholars, professors and editors want a synopsis of an academic paper or article which is more formally called an abstract.
We offer Quality service at affordable prices!!…
Want to know Price Quotes?
Get the ever best PhD research services
What Is A Synopsis?
A synopsis is a brief overview of a larger work and the main points that are discussed within it. It is often referred to as a summary. Synopsis in research is the plan for your research project that includes the research objective, reason for the research, proposal methods, reference etc.
Many of us get confused that the synopsis and research proposals are the same. The difference between a synopsis and a research proposal is explained in the following.
Difference between Synopsis and Research proposal
A synopsis is a brief report of research work and to the point, while a research proposal would have all the data and evidence of research lined up on a few pages.
A PhD research proposal writing is usually the first step in the writing process, an overview of the research topic you plan to work on later. A synopsis, on the other hand, is a concise summary of the content of your paper.
The research proposal is a document in which you state your thesis and goals, along with the method and reason for your research. It aims at presenting and justifying the need and importance to carry out the research. A synopsis is a brief, concise description of your paper and is a way for you to organize your ideas before you write the whole thing.
A synopsis is a short form of your full research proposal and is just the introduction to the report. It convinces readers that you understand their problem and can provide a solution. A research proposal can be defined as the document prepared by the researcher so as to give a description of the research program in detail. It is typically a request for research funding, for the subject under study.
Synopsis can be the shorter version of your document that is designed to give an overview of your ideas and conclusions. The research proposal is a formal document that outlines the scope and direction of an academic study or research project.
Structure of synopsis:
The structure of the research synopsis is a brief outline of your future work. This includes
Title
Need for the Study and hypothesis
Aims and objectives
Review of literature
Materials and Methods
Operational Definition
Data Collection Procedure & Data Analysis
References
Official requirements
Synopsis Format for thesis:
A synopsis for the thesis is a summary of your article. It should be written in the following format:
Title of the research article
Author's name and contact details
The main idea of your article
Introduction
Body
Conclusion
How HIGS helps in the synopsis formatting?
Our editors not only assist you in correcting your PhD synopsis format but also help in structuring your work within the given word limits and under various sections. As our editors have knowledge of varied professional formatting styles, we provide formatting services as per your requirement and can assist you in citing your sources correctly. Our services help you present an impressive and crisp synopsis well in time.
Advantages of HIGS Synopsis Editing Service:
HIGS provides high-quality synopsis editing, ensuring that your research paper /journal gets noticed by the reviewers.
Our editing helps in planning various steps of research and helps to build on the strength you have already built.
Clearly shows the pathway of research thus editors focus on the concept and strength and provide the best service.
Our Editing process visualizes the various difficulties in different stages of research and provides solutions in all stages.
Our synopsis writing and editing service increase the credibility of your research paper/ thesis/ journal.
We give explanations for suggested edits and provide genre and sub-genre-specific recommendations.
One-Page Synopsis
A one-page synopsis has to be even shorter than a three or four-page synopsis. Therefore it's important that it contain only the most important details. If you find that your synopsis is too long, we'll find ways to be more impressive, and cut out any information that isn't absolutely important. Cut them out to strengthen and shorten your synopsis. A synopsis is called the "one-page synopsis" because it should fit onto one page.
Benefits of HIGS Synopsis Editing:

Avoids repetition /redundancy.

Enhances pacing and flow of language

Correct coherence in paragraph and sentence structure.

Ensures consistency, flow, engagement, and clarity of narrative style.

Can save you from Professional embarrassment.
You Can Reach Us Anytime For Any Queries. We Are Not Only Here For Synopsis Editing, We Are Also Here For Handling Your Entire Research Work. We Meet Your 100% Satisfaction Level. You Can Contact us Anytime Through Call At +916382814563, You Can Send Mail At researchguidance@higssoftware.com , You Can Hire Us Through Whatsapp At +918681018401.